Our Sustainability Mission
Our mission at MiaCara is to help pet parents live the best possible life with their four-legged companions without costing the Earth. We understand that today's pet parents care immensely about the planet, and we pledge to support them on this sustainability journey. We are proud to produce exceptional quality products for dogs and cats using innovative design and intelligent manufacturing. Environmental compatibility and sustainability are essential basic principles for us — deeply rooted in our decision-making and business processes.

Our goal is to create the best pet products in the most environmentally friendly way possible. We aim to have a positive impact not only on people and animals but also on our environment. Our determination to make a positive contribution to this critical issue has never been stronger. We are focusing on four areas where we can really make a difference.

Use of Environmentally Friendly and Recycled Materials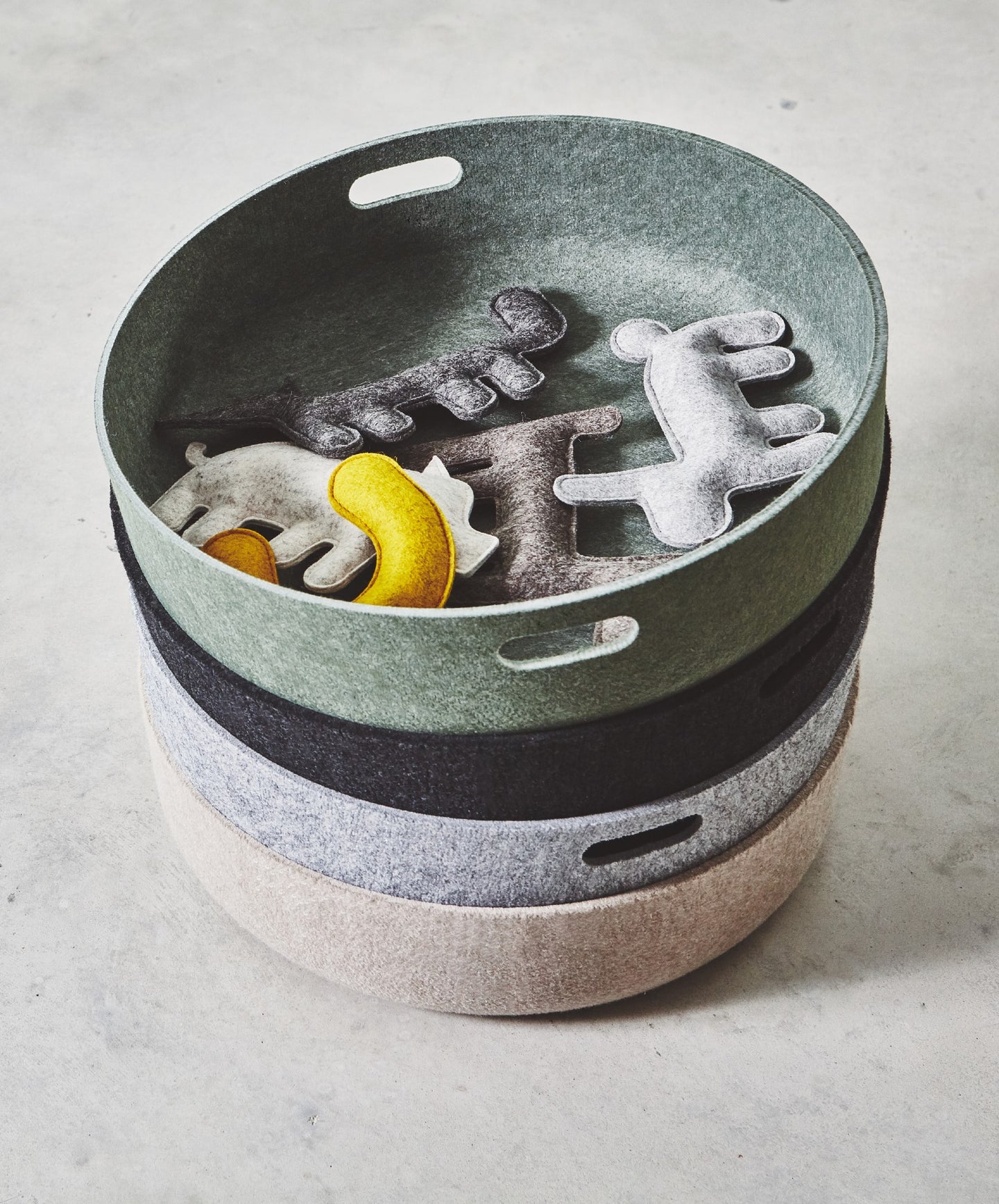 Wood is a renewable and environmentally-friendly natural resource that, when produced correctly, offers the best chance for sustainability. That is why we only use wood with FSC® certification for all our wooden products. The FSC® seal guarantees an assured origin from responsible and sustainable forestry and the long-term preservation of our forests. We only use aluminium with a high recycling rate for our Desco and Sito products, which conserves resources, reduces waste, and makes a contribution to protecting the environment.

For our Travel Collection products and our dog coats, we use material with a high recycled plastic content. In a recycling process, PET waste is reprocessed and comes back as MiaCara products. Another MiaCara product that gives recycled plastic a new life is our Cesto basket. New felt fibres are obtained from recycled PET bottles and pressed into shape in an environmentally friendly process. Its durability and resistance particularly characterize the material.

Products made from recycled plastic from our oceans, beaches and landfills
To address one of our time's most significant environmental issues — plastic waste in our oceans — we worked with SEAQUAL INITIATIVE on our project — the Mare Dog Cushion and Dog Bed. With a cover made from 100% recycled plastic waste, the Mare Dog Bed and Dog Cushion are examples of how we can help pet parents make more sustainable choices. MiaCara is now part of a community of individuals, organizations, and companies that help clean our oceans and raise awareness of marine plastic. With the motto: "We don't look for materials to recycle, we recycle the materials we find," marine litter from our beaches, ocean floor and surface, rivers and estuaries, is collected and transformed into Upcycled Marine Plastic, which is returned to our cycle.

Many of the fabrics we use for MiaCara products can either be recycled or have been made from recycled materials, including the filling for our dog beds and cushions. It is made of environmentally friendly recycled foam obtained from industrial foam waste. All of our cushions and covers are machine washable and durable, so you and your pet can enjoy them for a long time. We also reduce textile waste by using the leftover fabric of the cushion covers to produce dog toys.

Waste Prevention and Recycling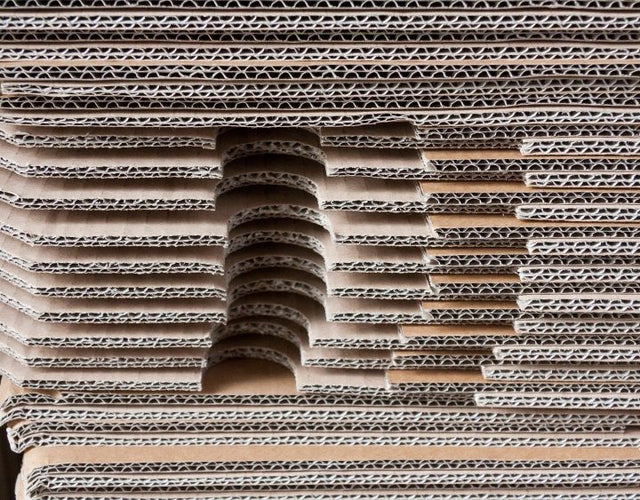 Our product packaging is mainly made from recycled or FSC-certified cardboard and paper. Most of the cardboard we receive from our producers is reused or recycled. We also use environmentally-friendly paper tape that is 100% biodegradable. Some of our products still require protective packaging to ensure safe delivery. However, through innovative packaging design, we can eliminate the use of plastic and Styrofoam as filler materials. Since 2017, the MiaCara product catalogue has been printed on recycled paper awarded the Euroblume eco-label. In addition, all CO2 emissions generated during printing are recorded and offset by a recognized climate protection project.
The right Partners and Suppliers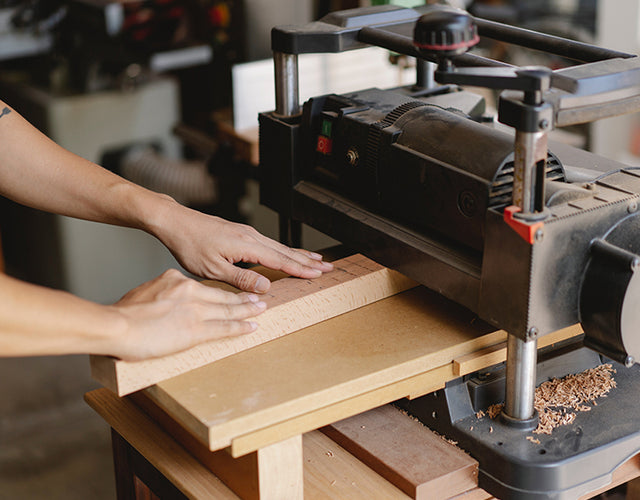 For us, the sustainability journey does not end with choosing the materials for our products — it continues to selecting the right business partners. MiaCara products are mainly produced in Germany and Europe by carefully selected manufacturers — this shortens the transport routes and reduces CO2 emissions. We are committed to ensuring that MiaCara products are made under fair and humane conditions and comply with European standards and that workplace health and safety are guaranteed. We expect our business partners to share our principles and to treat the environment with care and respect. Our goal is not only to treat MiaCara products with care but also the people who produce them.
Sustainability in Daily Business
If you want to change something, you have to start with yourself. We set a high standard on sustainability at the MiaCara headquarters in Herzogenaurach. We have been using only green electricity since the beginning of 2021. All energy used in MiaCara's offices and warehouse comes entirely from certified renewable energy sources. In addition, we have been driving electrically since 2021 and are therefore 100% locally emission-free.

We do without single-use beverage bottles, single-use dishes or single-use dry towels — we consciously rely on loose food and mainly drink tap water. We are working to digitalize our systems and work processes to the greatest possible extent to reduce our paper consumption to a bare minimum.

We're proud of how far we have come in reducing our environmental impact, but we know there is more to be done. We're always looking for better ways to create durable, premium products with minimal impact on the planet. We are committed to working with our customers, suppliers and the wider community to play our part.